From the drawing board to the winding road, NASCO has a long history of producing more coil-suspension springs than any other manufacturing facility in the world.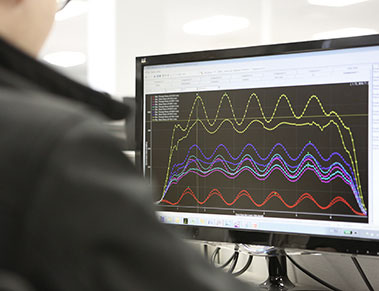 Vast Engineering Support
NASCO's design resource spans the globe and reaches back almost eight decades.
By facilitating technology exchange with parent company, NHK Spring in Japan, through NHK International in Novi, Michigan, NASCO is able to offer North American carmakers and their Tier I suppliers all of NHK Spring's design and technical support resources, the research in new technology for spring components, and full-service joint development capabilities.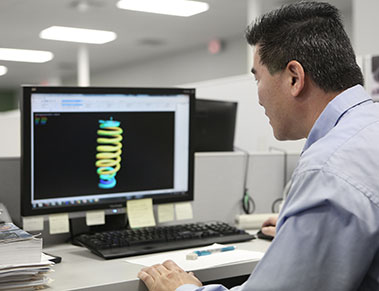 Comprehensive Services
NASCO's R&D and prototyping specialists are customer engaged along a thorough investigation-to-solution process that includes:
Designing, engineering and developing existing products for next-model and new-model vehicles.
Acquiring information concerning specifications, prototype evaluation and field-test evaluation from you, the customer.
Preparing final mass production specifications.
Preparing drawings for prototypes and mass production using CAD systems.
Providing VE/VA proposals.
Attending customer design and product-launch meetings, and providing NASCO with necessary information.
Designing and developing new products.
Continuous compliance, mechanical testing and material-investigation analysis.